Who doesn't love a good burger. Ah yes, even the statement opens the door wide open for interpretation. How big, ketchup or not, steamed, fried, broiled, with lettuce and the debate goes on and on. But it isn't just the quest for that perfect burger that had the American flare…I've come to learn that everyone has a burger story and a burger opinion. And I mean everyone (Go ahead , try to prove me wrong).
My enjoyment in "burgermania" began a long time ago when I used to visit the White Diamond on North Avenue in Westfield, New Jersey as a kid. I'd ride my bike over after school. It took a few years for my mother to figure out why I was coming home from school and wasn't hungry. Guess it was the weight I started to put on and throw me into the "portly" section at Arthur Stevens on East Broad Street that ultimately gave it away. (How old am I with that reference?)
A few years ago and thousands of burgers later (that's the original WD single with cheese culprit in the photo!), I caught a PBS special entitled Hamburger America and it was all over. My dream quest came true. Someone else who's traveling just to experience the same cult American Classic.
Now they say it's not rocket science, but I beg to differ. I always thought it is better to go out than cook yourself…duh! Before you post your addition…watch this quick clip on the history of the Hamburger at Louis Lunch in New Haven (Great piece).
As the internet evolves with new technology, it's fun to see what it can do and where it can go. Now who doesn't love to travel. Maybe on business or pleasure, one always has to have something to do with a little downtime. Find a great burger. How bout that? Just go to the map and jot down a place to try. If you're going to post, just be sure to add your personal comments, and perhaps a picture of their masterpiece. There are no rules, just your favorites, and your opinion. How American is that!
View Best Burgers in America Map in a larger map
Vote in the Burger Poll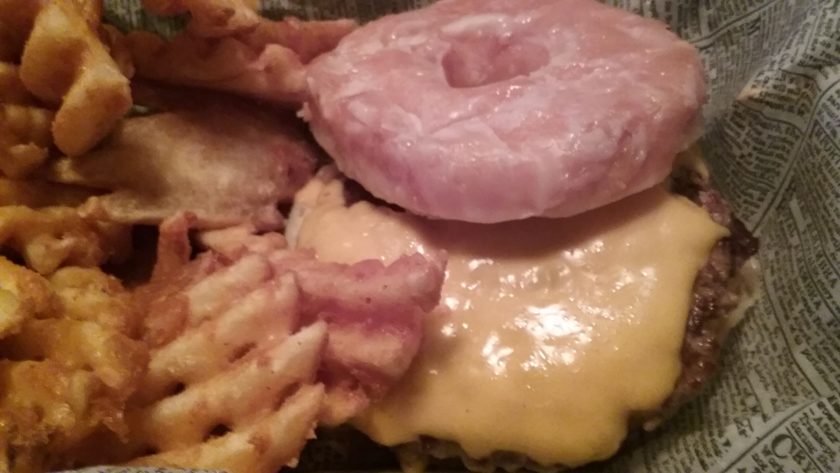 Post away.
Interesting Burger Links for online fun: Hamburger Today – Great State by State Breakdowns Burger Battles Hamburger America by George Motz Roadfood Burger Search Even the Wall Street Journal is burger ranking – Click Here Diners, Dives, and Drive Ins – a Great TV Program – Click Here Dummies Guide to making a burger.